People Directory 1
Can Digitize any kind of Employees' Information.
Can search information and Biography of our teammates or Employees from People Directory every time via Web or Mobile Application.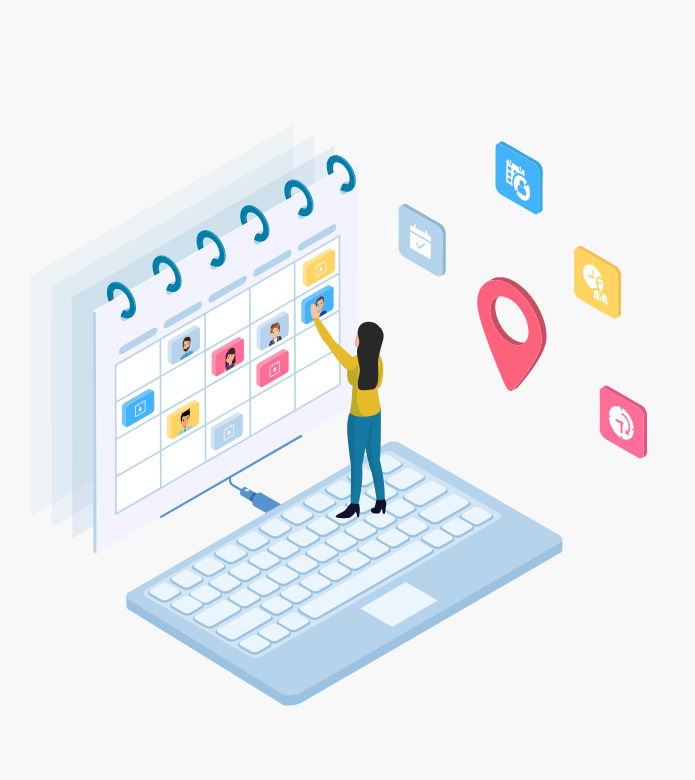 Attendance Management 2
Can set up Shift policy of Company as your own and can manage basic Shift like (Late, Early Out, OT, Break Time) easily by using Advance Formula.
Can also Manage complex Shift like Employees' Shift Assign, Off Day, On Duty with the use of Duty Roaster Function.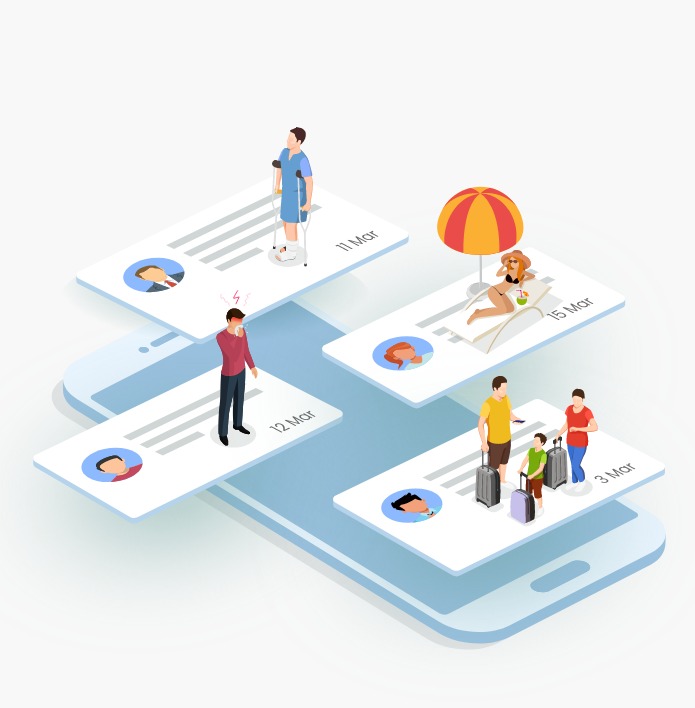 Leave Policy Management 3
Can use the Leave Policy of Ministry of Labour, Immigration and Population of Myanmar or can also freely setup continuous Leave Policy,Off day Deduction, etc. as you want to do.
Automatically calculate all kind of Leave like Leave Allowance Period (by years, by months) and services Months.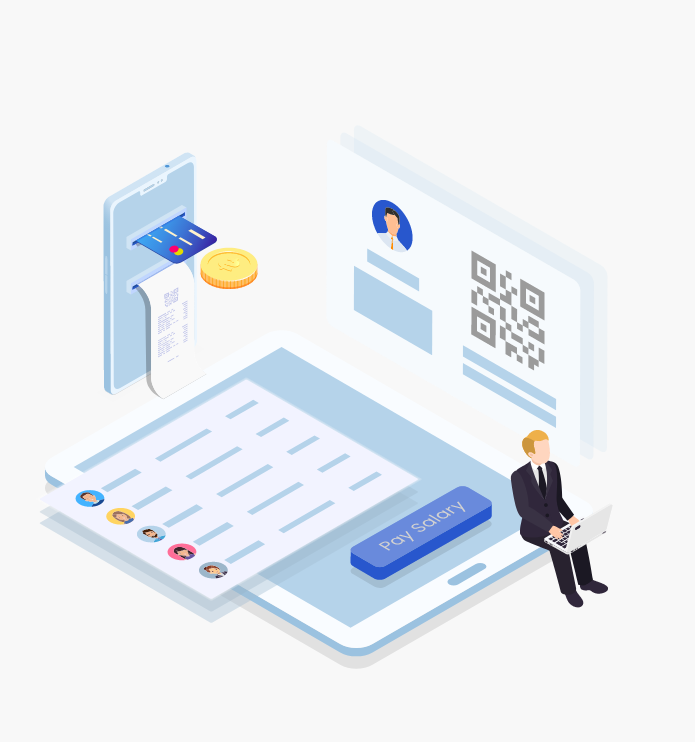 Payroll Processing 4
Can easily calculate Payroll Data Processing from Web and Mobile application any time or where.  So, this will help reduce time and avoid from headache for HR team.
Can definitely calculate Define Salary of each Employee and Salary Management. Although, can calculate Payment Definition like Addition and Deduction without mistake.
Not only can calculate Employees' SBB, Income Tax but also receive SBB, Income Tax Reports easily.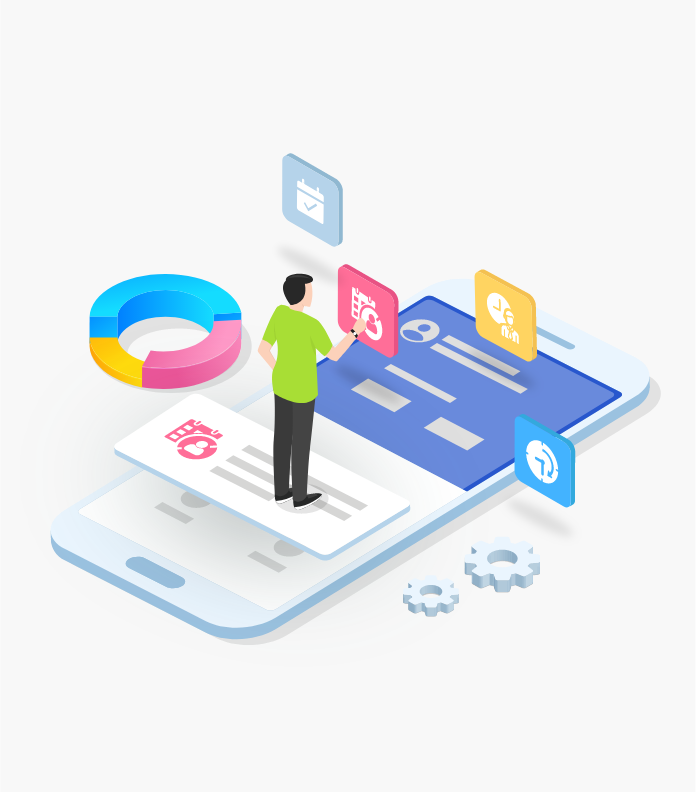 Employee Self-Service 5
Due to the exist of Employee Dashboard, can check our Attendance, Leave, Late, Early checkout comfortably.  Can also easily get attendance by using GPS Check In/Out Feature.
Can request Attendance, Leave, OT, Claim, Duty Swap Request without stress.
We also build Supervisor Dashboard. So, Executives can check employees' attendance data with Graphical User Interface from mobile and web Application.
Executive can Approve or Reject each employee's request.
Claim 6
When employee have to OT, Executive can determine that they will give replacing Leave time or Overtime bonus with the use of Claim request.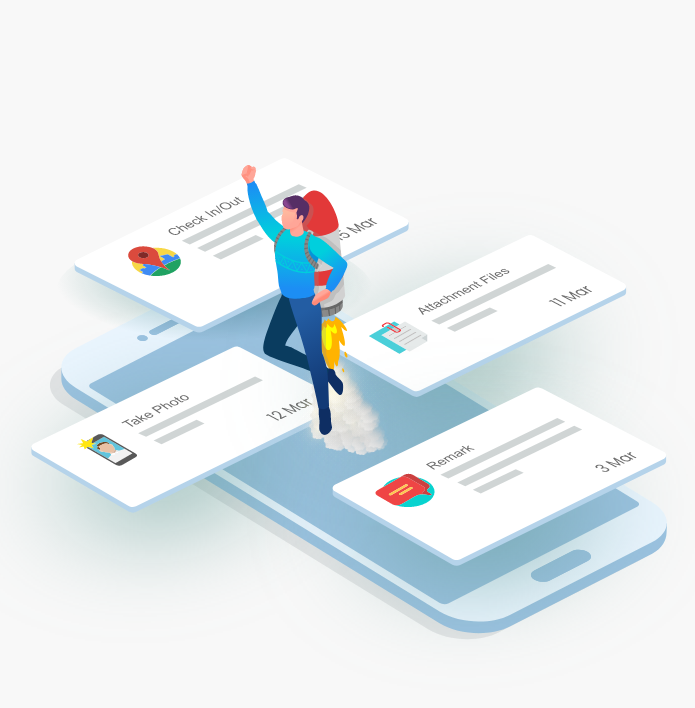 Daily Tasks 7
Easy to report time / place with a mobile phone, with files, photo attachments, and information on where and how daily tasks are performed by an employee. The Leader / Supervisor can assign a staff member to take on off-site work in advance of when and where.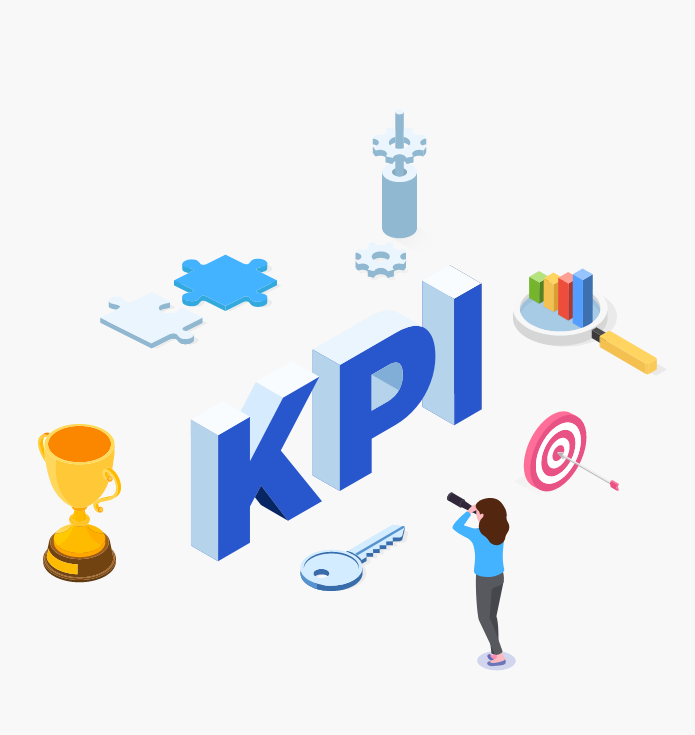 Review & Appraisal 8
An overview of the organization or the overall performance of each department; Criteria can be set up in the Review & Appraisal Module and it is easy to gauge whether or not a staff member meets the specifications.
Using the Review & Appraisal Module, you can create multiple Criteria with Appraisal Groups and get an easier connection between departments through the KPI Dashboard.
The information and capabilities of each employee can be easily evaluated by the manager with the Cloud Base Application / Mobile Phone.