What is Global TA&HR ?
Mobile First Cloud based HR Management Solution that can be used by small and medium business, as well as Large Enterprise. An application that can be managed from ``Recruitment`` to ``Retire`` of employee at all times from anywhere. It is designed to make employees happy and active in the workplace and to facilitate business owners and managers' activities quickly and efficiently.
Trusted by many businesses in Myanmar
Due to powerful functions and amazing service, there are a lot of businesses in Myanmar which are using Global TA&HR Cloud effectively.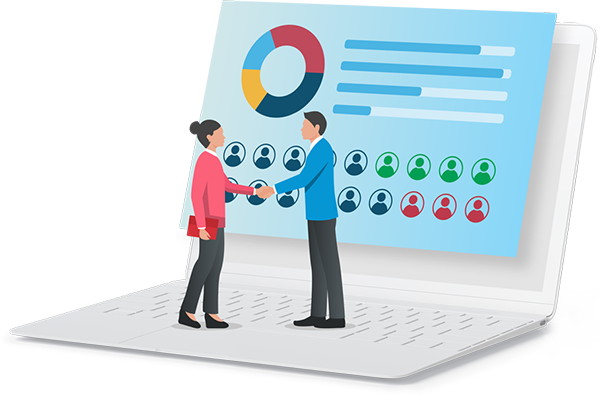 Useful & Powerful Features
The Global TA&HR application includes best features that manage Employee Information, Attendance, Payroll and HR processes to be quickly and efficiently. From ``Recruitment`` to ``Retire`` features are also designed as up-to-date.
Each employee's profile can be fully digitized, and you can quickly find information from your colleagues via Mobile, Web.
HR and each employee can manage information checking, Request & Approve about Attendance,Payroll & HR through their own Mobile Phone.
Depending on the entry / departure times, Attendance, Late, Early Out, Absent, OT etc., can be calculated in a short time. You can customize Attendance Policy settings as your own.
Can use Myanmar legal leave policy or can define custom leave policies. You can also view multiple reports on the number of days allowed.
Payroll rules can be set based on Attendance data, and Addition/Deduction policies can be set independently. You can also apply existing Tax & SSB rules that are in line with Myanmar.
The Review & Appraisal Module can include multiple Criteria. The employee's performance rating can be easily evaluated by the manager based on the Cloud base Application / Mobile Phone.